The girls and I headed to the thrift store yesterday to make a donation. I saw a couple lawn mowers out front and by golly we need one of those so I parked, got out and woo hoo we found a brand new one for $40. There is something so awesome about finding quality stuff on the cheap. I prefer it over anything i've ever bought regular price. I almost develop an attachment to it. Like I found treasure. My treasure from yesterday?
A Janie and Jack dress for $4, sweet wooden toy car $2, brand spankin' new lands end swimsuit $2, 2 sheets for my
christmas gifts
$3, and plate holders I'm going to spray paint pretty colors.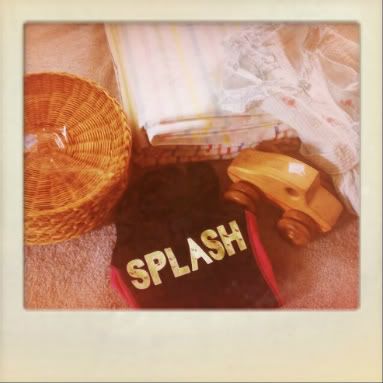 I think I made out pretty well don't you?