The best $5 I've spent all summer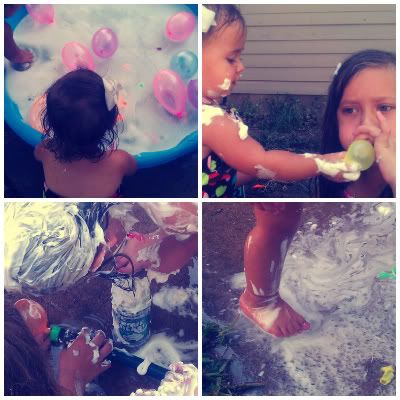 We LOVE sidewalk chalk...especially the chalk crayons in bright colors. It's a summer staple in this house.
A teaser sky (cause rain is non existent in these parts)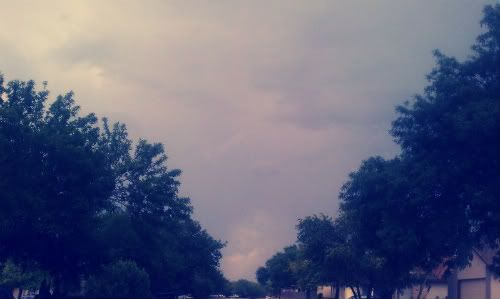 Distorting pictures is really, really humorous!
She is OBSESSED with putting buckets on her head. Says they are hats and doesn't care if they are too big or too small.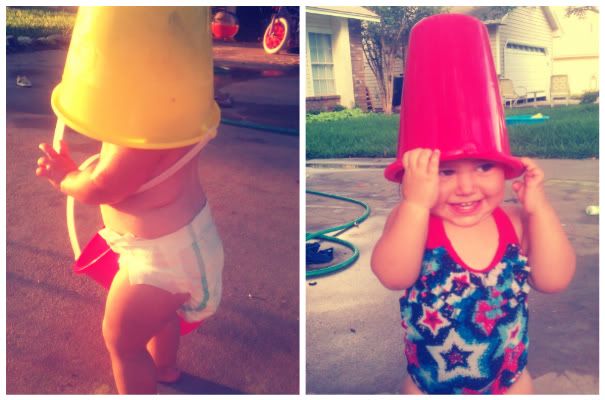 And, every time we are at Marshall's or Ross...she INSISTS on smelling the fancy soaps.
I can't believe we only have a month of summer break left :(...so much to do so little time. I've finally gotten back into the swing of being a stay at home momma. Clothes are washed (ish), dinner is prepared and ready to go way before 5, and my house is actually pretty darn clean.
Come September it will be back to juggling.
Good thing I love the circus.
Hope you are enjoying your summer as much as we are enjoying ours.