December was crazy town in the Rodriguez house. I was considering committing myself to the local mental institution, claiming a mild case of holiday insanity.
Dave always jokes (sarcastically)..."Michelle, Christmas comes at the same time every year!" and I reply with "yes, I know this, but it really creeped up on me this time." Seriously though, this year it really did. Between traveling,Christmas parties, trying to finish my homemade gifts...which resulted in a mad dash to the store on the 23rd to "buy some crap." (which I hate), and trying to make magic, and keep up with elves,
and advent activities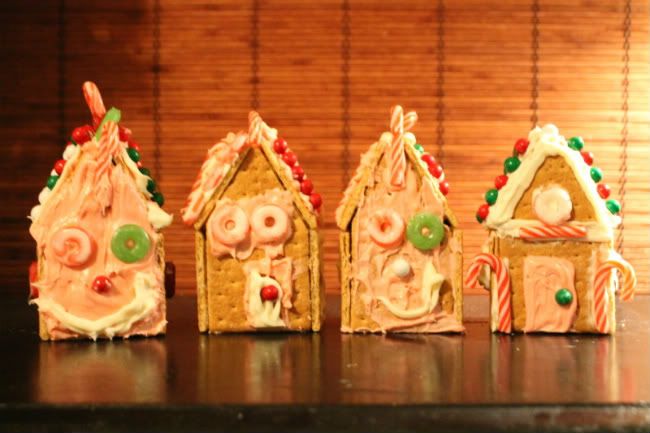 ...it was a little stressful. I'm usually more prepared, but 2011 was the fly by the seat of our pants Christmas. I realized at the end of it all that we were together. That's all that mattered. It may not have been the perfect holiday in
my
mind, but my girls had no idea. To them it was still magical, and memorable.
They had no idea I was sleeping in a straight jacket at night.
I've always said I wanted my children to grow up with childhoods that were rich in tradition. I want them to remember racing to the sparkly stockings every morning to see what sweet Christmas surprise was tucked inside.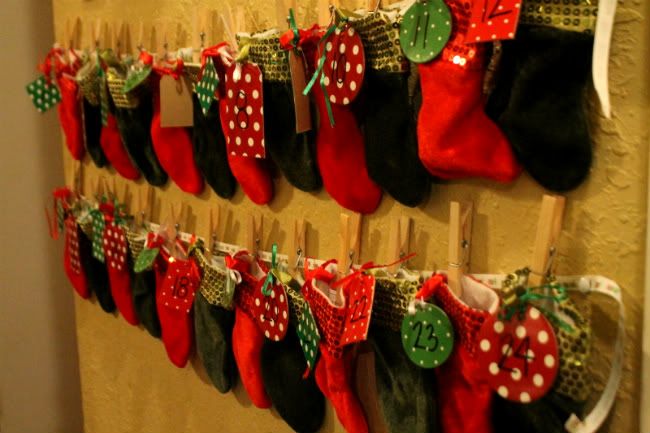 Or that Mom painted our toes in Rudolph red and shimmery green every year.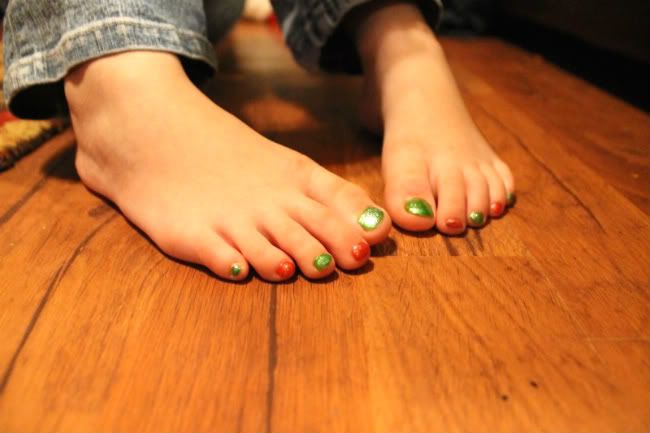 I hope they continue the "baking cookie, and wrapping treats for our neighbors" tradition.
We play some Christmas music, and have a trash the kitchen...no holds barred, spilled flour,crack your own eggs, and lick the beater...happy bake day.
This year we chose orange cranberry chews, and s'more kits.
I couldn't keep her away from the. cookies.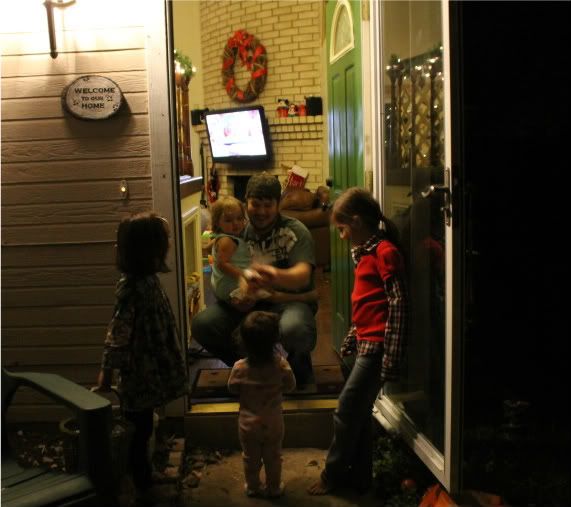 Despite the stress of December, Christmas eve was full of magic, big fat jolly men with bags full of gifts, hungry flying reindeer, and twinkly lights. It was perfect.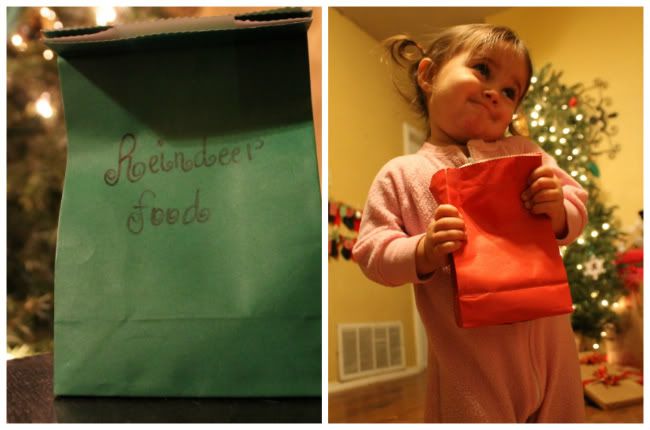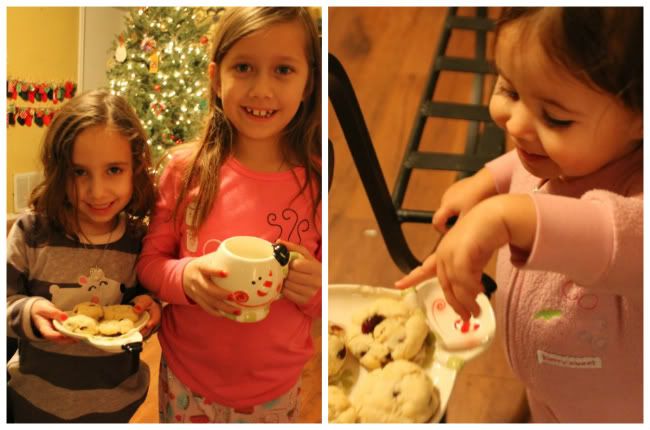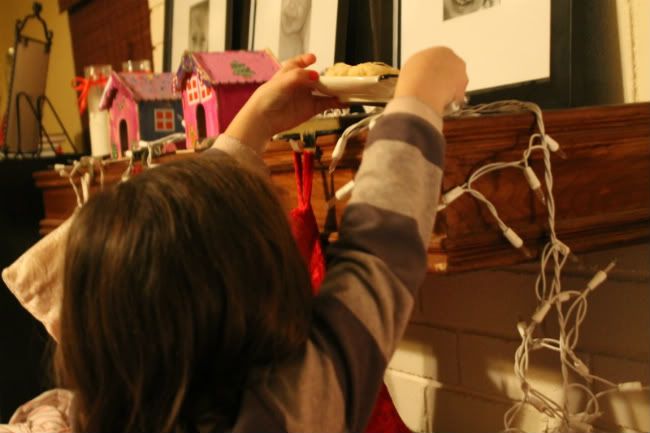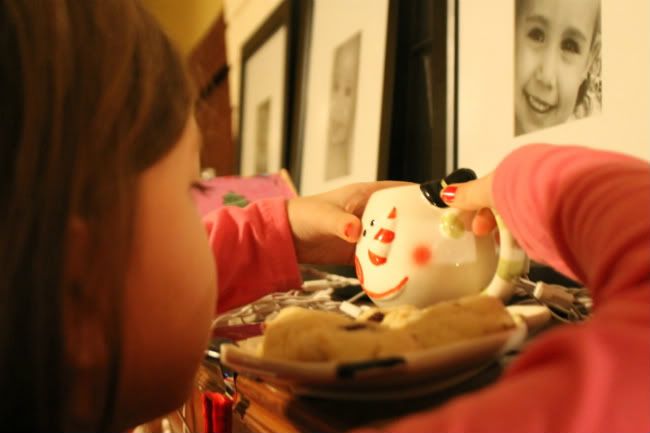 I was up late setting everything up, and admiring the gorgeousness that is a tree with beautifully wrapped presents stacked underneath.
Not to mention Santa brought a special gift this year...I had to babysit until the wee hours of the morning.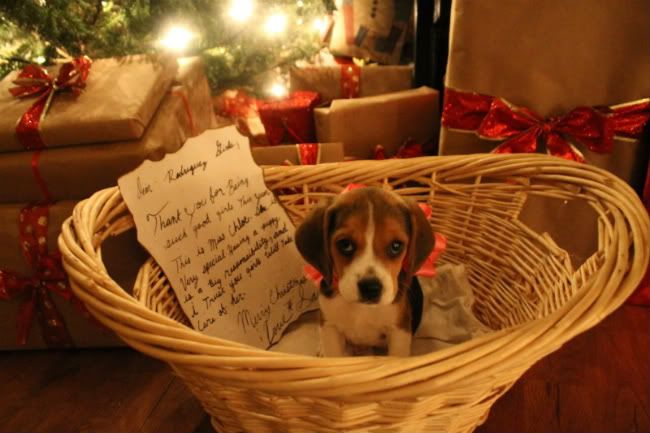 I completely forgot that having a puppy was like having a baby. Nor did I anticipate how hard it was going to be to keep her quiet until the big reveal.
They were up at the crack of dawn...if you know my kids you know that's so not like them. Dave tapped me on the shoulder, and frantically exclaimed "they're up they're up!" Which meant we had to mad dash the puppy who was sleeping soundly between us, back to her special basket. It was a special moment I'm sure they won't forget.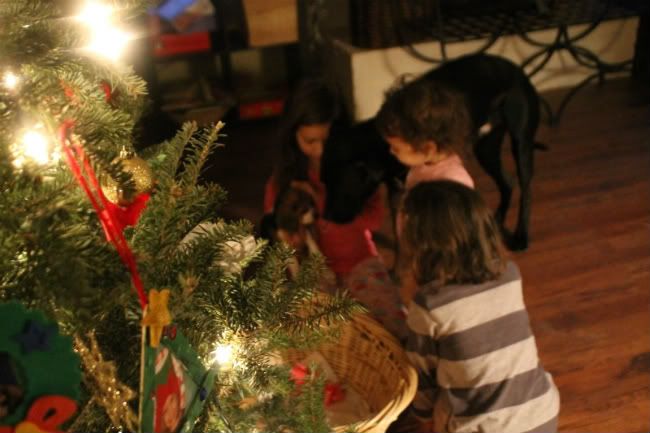 Meet Miss Chloe.
Pretty cute eh?
Alyssa is already saying she's going to ask Santa for a horse next year...
NOT!
We've had the "he has to ask us first" talk, and there will be zero horses in our future. Already having the next Christmas talk. yikes!
The stockings are packed, and lights are down. My house isn't nearly as "twinkly", and I too have already started the proverbial "I'm going to start
now
for next Christmas." We all know it probably won't happen. That is part of the fun right?
Right
now
I'm just going to enjoy remembering
this
Christmas. I'll think about that one in November.