Just a little post to make you smile:
We ventured out to play in the rain the other day.
We got new umbrella's for Christmas, and we will use the tiniest bit of precipitation to sport our rain boots.
Mama thinks they look sweet in photos.
Littlest sister is a follower. She will do pretty much anything they tell her to. So when middle sister said "come play in the rain"... she was interested. (has to be fun right?)
She surveyed the area...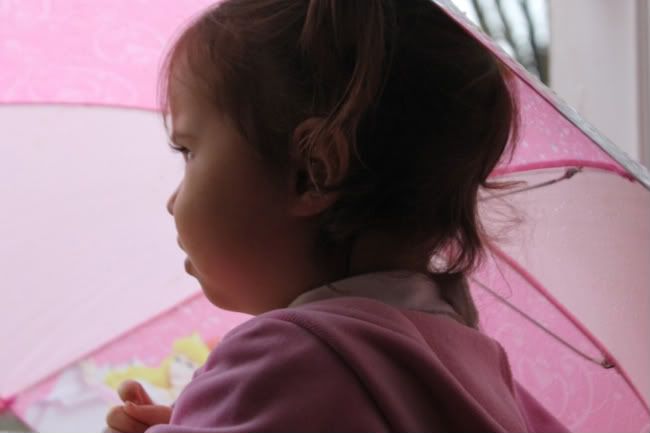 took the leap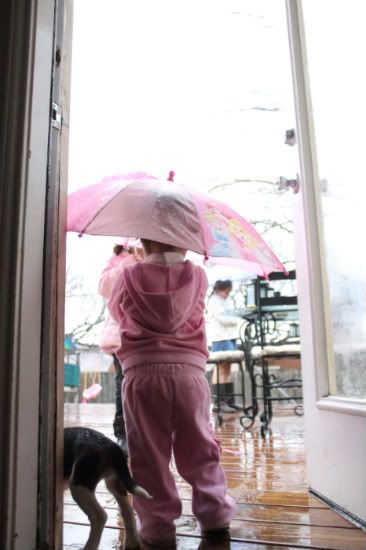 accidentally dropped the umbrella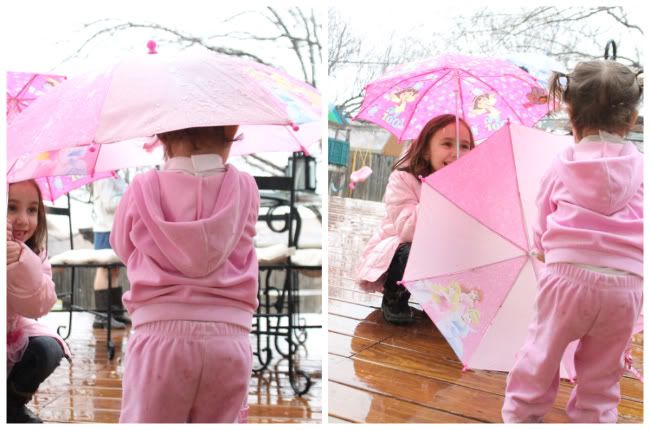 and now I'm pretty sure she will think twice before following the middle sissy again.