I'm redoing the big girls room.
Inspired by this fabric.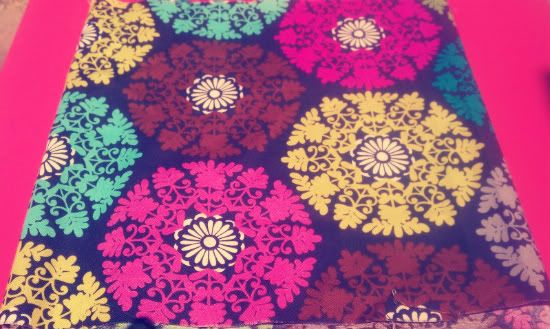 Their soon to be former room was pink and black and white and I wasn't loving it anymore.
I went to the fabric store and asked a woman's opinion.
I was debating on going one of two ways.
Elegant with grey and pink striped walls with lots of silver and shiny and white.
Or crafty,cheerful, colorful.
She said something that made me decide on the spot.
"they have their whole lives to be elegant"
So TRUE!
So...grey walls, pops of turquoise,pink, and green, bunting, and poofy pom poms hanging from the ceiling...here we come.
Sneaky peeky at what I'm working on this week:
Inspiration from my
pinboard
:
Old door headboard
I love how special the framed collage above the bed is. Everything has sentimental value...grandparents, maternity shoot, newspaper article, her brothers.
A yarn wrapped letter A.
Going to be their nightstand. (as seen above)
I'm a spray paintin' mama this week but, I can't wait to see it all done.