I always laugh when I tell people "I used to dance", because I feel like I have to follow up that comment with "not the pole kind, but the real jazz, ballet, was the colonel on the dance team kind." It was a love of my life for many years, and as much as I would love to do it everyday in my thirties...I feel like passing the torch may be a bit safer for my elderly muscles. I taught my girls ballet terms way before they were ever in a class, and sometimes an attempt to show them an amazing leap results in a pulled hamstring and ice packs, (for the record...i still have a mean leap though haha) my pirouettes make me a little dizzy and my toe touch can be done most successfully on a trampoline. Still, I love it! My favorite quote ever is... "life is not about waiting for the storm to pass, it's about learning to dance in the rain." When we are bored in this house, we dance. When I'm feeling bad, I dance. When we are feeling silly...we dance. A peek into our window in our living room at 3pm will likely reveal a small recital going on with couches pushed back, and pandora blaring. It's what I love, and I'm so happy my efforts to brain wash my girls has been successful, because they love it too.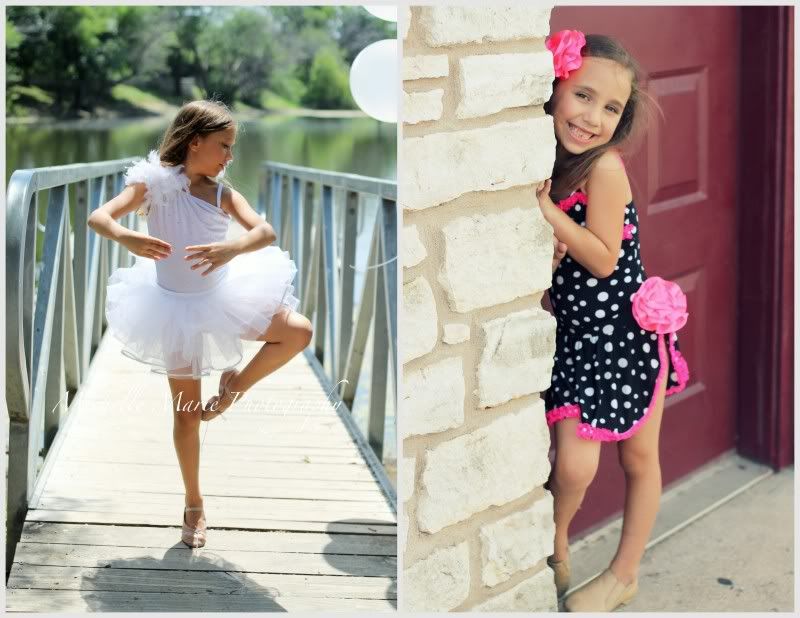 So, when the summer schedule at the studio had a spot for my itty bitty, i excitedly snatched it up. She will be my youngest dancer at a teeny tiny 2, and I think she knows more than I knew at 14. She's sort of become the studio mascot, whom they have renamed "boo". At any given moment on any given day if anyone asks her to do an arabesque, chase', leap, pirouette, or plie' she knows exactly what to do, and proudly performs on demand.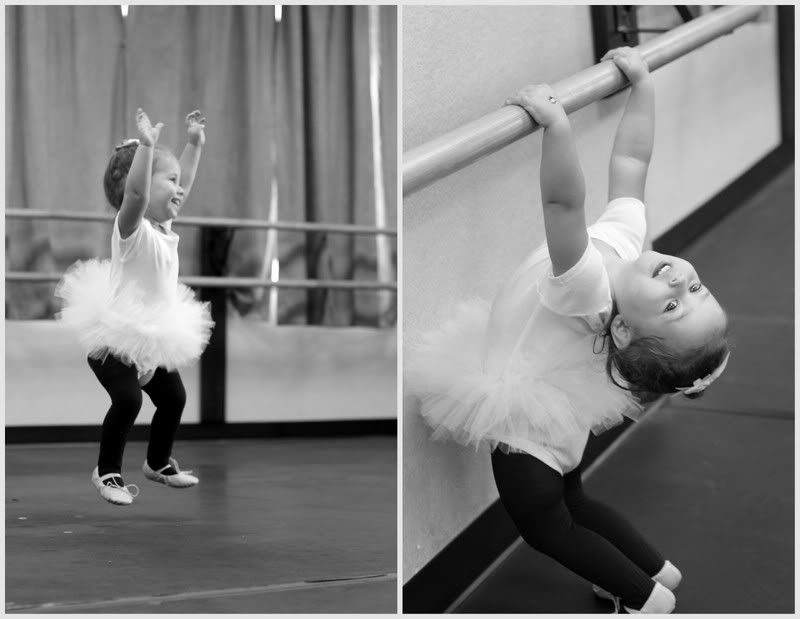 I was such a proud mama peeking through the thick black curtains of the dance room. Although she was a little shy at first, she jumped right in and willingly participated...might i even add, showed off a little. She wore her tutu with pride, and adored her pink ballet shoes that are two sizes too big from the moment I slipped them on her little feet.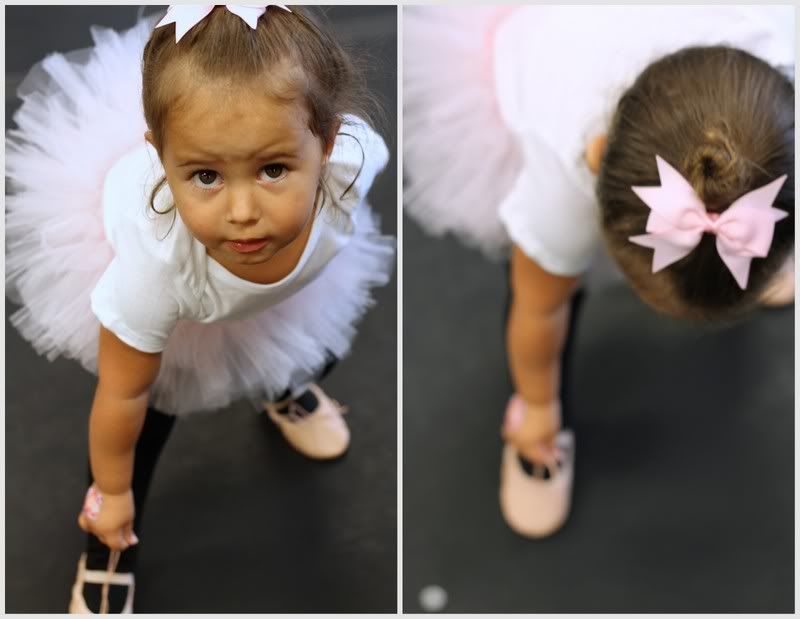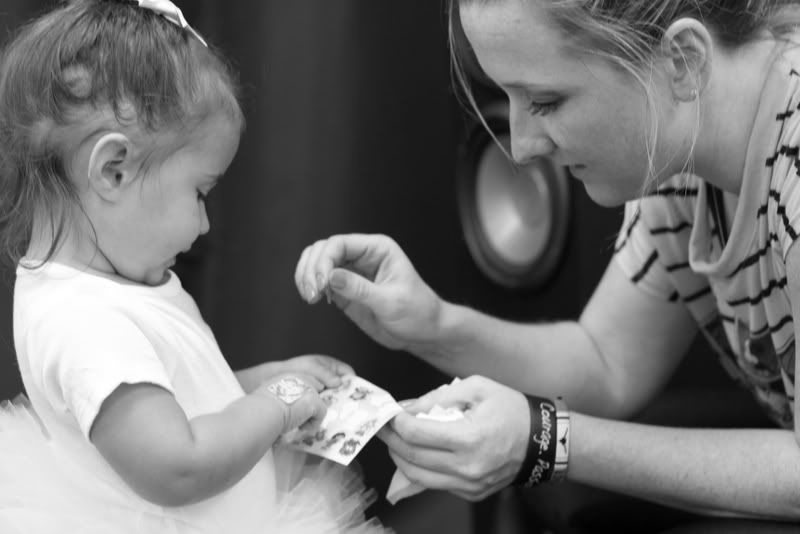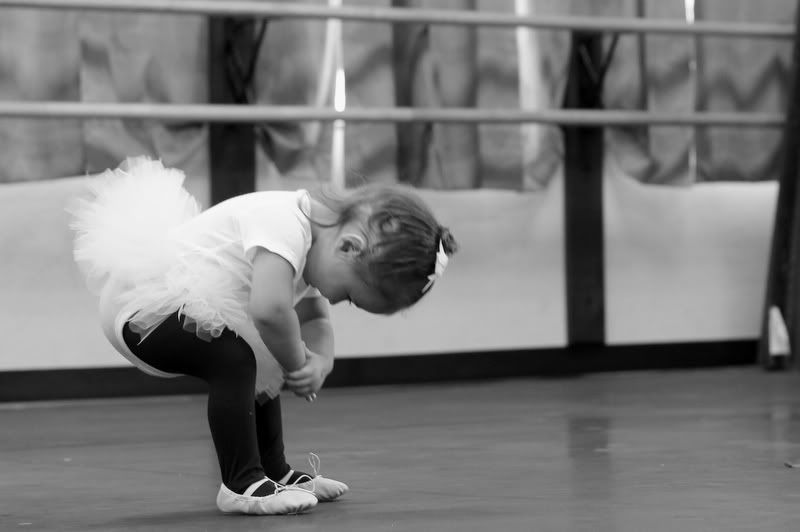 The definition of a "legacy" is: "anything handed down from the past"... maybe I will never make the top 20 of So You Think You Can Dance, or chaine across a New York stage, but this tiny dancer...she just might.