We had so much fun yesterday. My sweet baby turned 17 months old,
we had a neighborhood party, a bike parade,
and a huge mess to clean up.
They banned all fireworks here (even sparklers) so I spent a bazillion dollars at the dollar tree on glow sticks and anything fourth of july-ish to entertain the kiddos. They had a blast decorating their bikes. I just set out a tub full of streamers, flags, bows, etc. and they went crazy.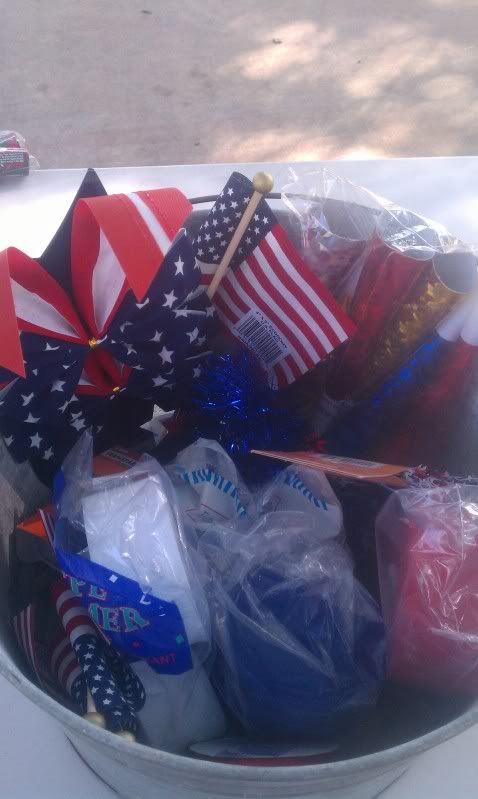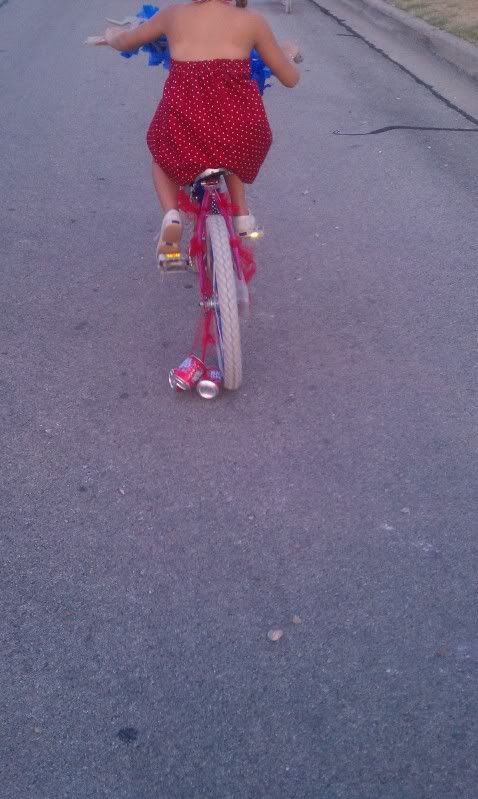 I'm in love with holidays these days. There is just something about having little ones that makes them so much fun and, the more cheese the better.I just pray that I fill their past, present, and future with so many wonderful memories to pass on to their own children.