I'm late...I know.
Alyssa had her sassy sleepover last month, and I wanted to share the pics and details from the party. It turned out great. It was a small crowd of girly girls, and I got to make it extra special and personalized for them.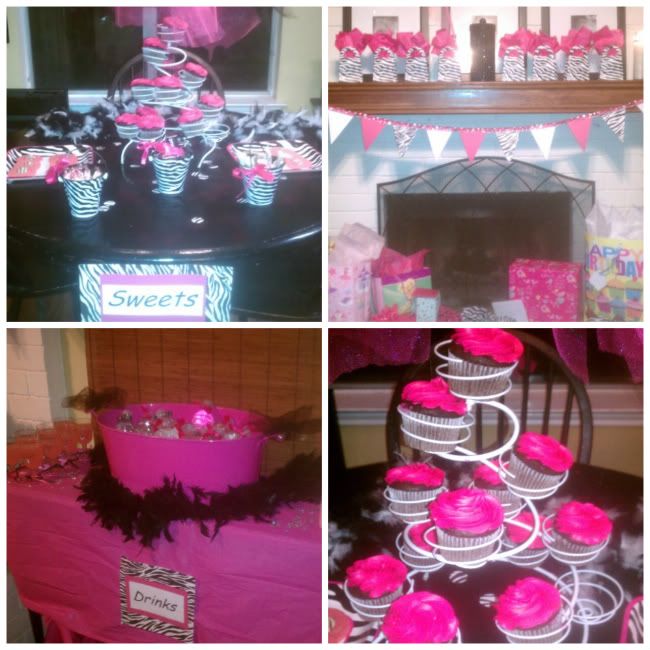 A chick flick bar with movies, popcorn, and candy...and the sign on the front door.


Part of their party favor were these sleep masks that were super easy to make. Also some pink zebra sugar cookies for the dessert table.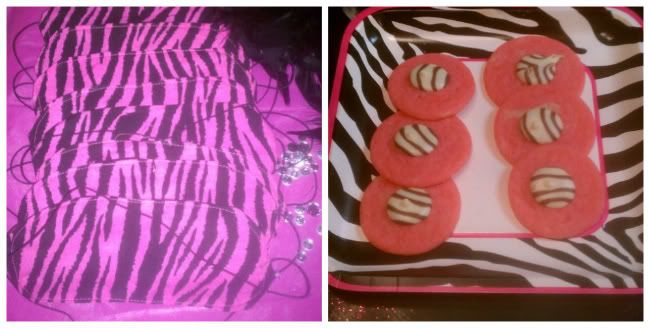 The zebra mani, and face masks with cucumbers.
In the morning I had a breakfast bar set up for the girls with cereal, milk, orange juice, fruit and cinnamon rolls. I wish I had a picture of the whole table but, they came out dark. Thanks to my sweet hubby who has given me an early Christmas present, you will no longer be subjected to my horrible cell phone photography. YEAH!!!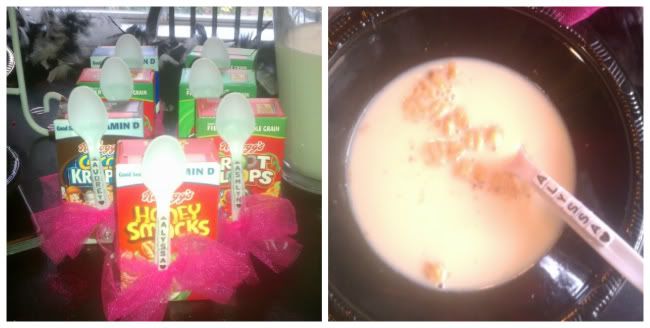 I love how sweet the whole thing turned out. Small parties are definitely less stressful.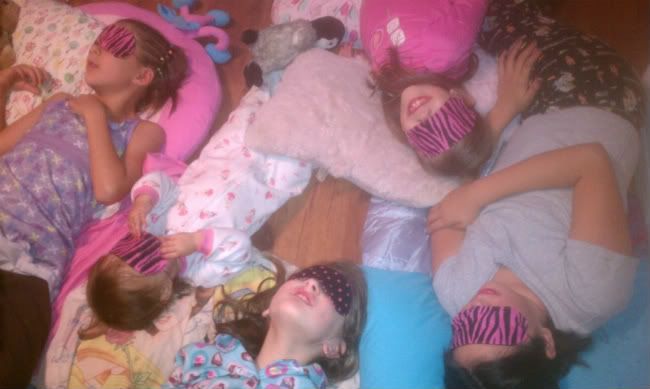 I'm playing catch up, but I promise there will be more regular postings this month. I have a lot to share, big surprises, trips, christmas frenzy... it will be good.