Ok...maybe I wouldn't "eat it", but I do love frolicking in it.
We've been painting our thumbs pretty green over here for the past couple of weeks.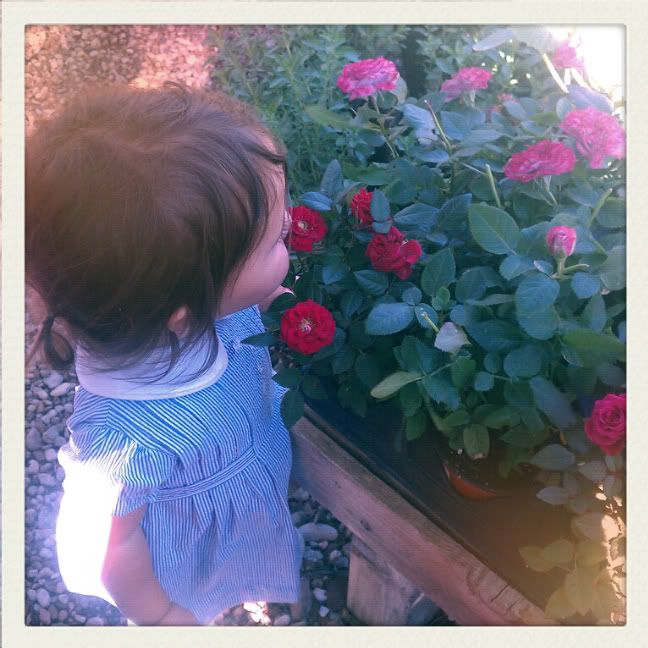 There is just something so incredibly therapeutic about sinking your fingers into wet earth. I like dirt under my nails, the smell, and running into slimy earth worms along the way. (gross right?)
Then to plant, water, and watch mother nature do her job.
It's amazing.
Me and the girls are trying our luck at vegetable gardening this year. It's been a neat process to see our tiny seeds grow into tiny plants. I've got all my wood cut and my drill ready to build some raised beds for these babies. I'm hoping that by growing our own veggies we will save some money, and hopefully inspire the girls to try new ones.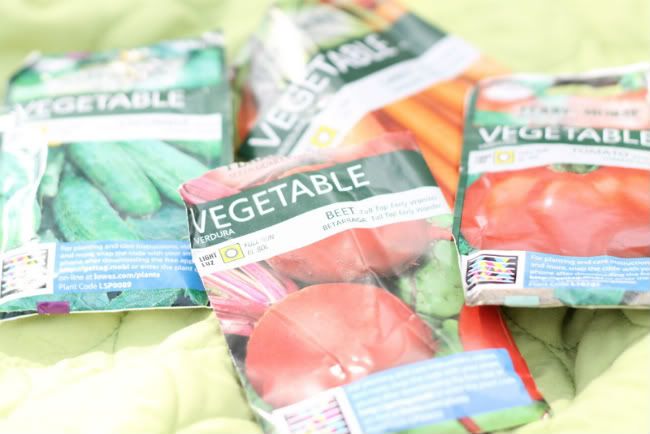 We have also had a little fun refurbishing this old wooden play kitchen we got for F-R-E-E from our preschool. They were going to throw it out, and I knew a little aqua paint would make it gorgeous. It's pretty happy eh?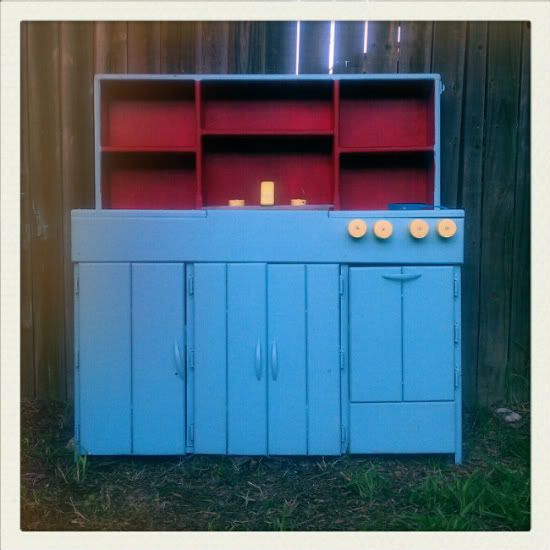 I kind of have a little obsession with the Lowes garden center. I may or may not go every. single. day.
Did you know that at most Lowes they have a secret spot, usually hidden somewhere in the back that houses all of their clearance plants? I've saved a crazy amount of money the past two years snatching up baskets full of yellow stickered plants to landscape our yard with. There rarely is anything wrong with them that a little water and sunlight won't cure and for 80% off it's a steal. (not to mention if you accidentally
do
kill them you are only out a couple of bucks, not twenty.
I found these little beauties at Target the other day....I'm in love!
I've got some fun projects going on I can't wait to share... here's one in progress. We used to have a beautiful in ground pond at the house we lived before this one. It was amazing! Frogs would sing us to sleep at night, and we had fish, butterflies, hummingbirds, and dragonflies to enjoy everyday. I miss it terribly. There is no way I'm digging a huge hole in this backyard by myself...so this will have to suffice for now. I've built this with my own two hands so far. I can't wait to see it finished!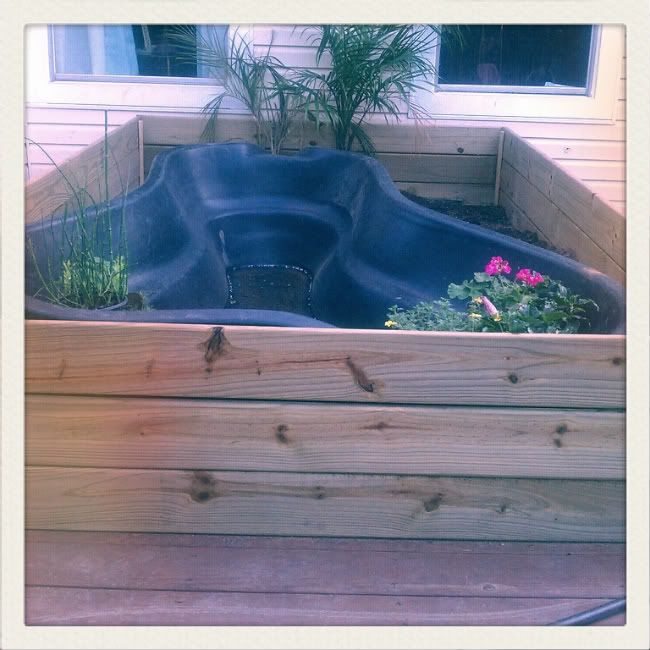 Happy Happy April.