Halloween Costumes were a success!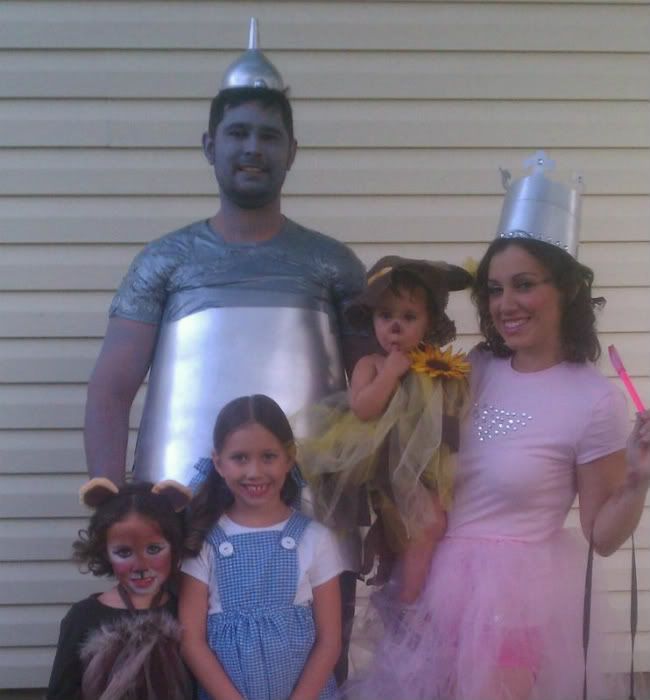 I had to whip me and the hubby's up in less than a couple of hours, so they weren't as fab...but equally as fun. And, yes! That is my husband wrapped in duct tape. (what a trooper eh?)
I can only hope that this coordinating halloween fun continues for a couple more years. Before they are "too cool".
For now though, I will enjoy the adorable-ness.